Description
Slim Cool Laptop Stand
The Slim Cool Laptop Stand allows laptop and tablet users to raise the screen to eye level, preventing stress and strain on the neck. The Slim Cool is height adjustable and mobile, folding flat to less than a half an inch to fit into any laptop case. The telescopic side bars can slide out to provide a wide support and also help to keep the laptop cool as they allow for increased airflow.
This ultra slim portable laptop stand isᅠonly 7 inchesᅠin width when folded, making it an excellent component to a mobile workstation.
Visit the Slim Cool Laptop Stand Product Page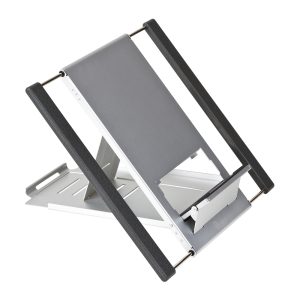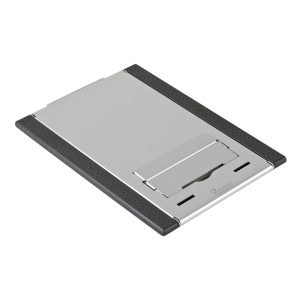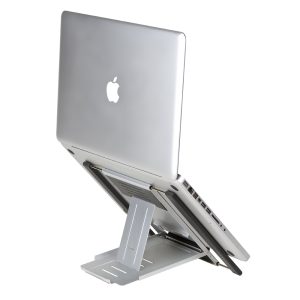 Wired Number Slide Compact Keyboard
The Number Slide's retractable number pad slides out when you need it and away when you are finished. This feature delivers important ergonomic advantages over conventional standard or mini keyboards.
Compared to standard keyboards, Number Slide reduces the distance you need to reach and use your mouse, which allows you to adopt a more comfortable and suitable posture. This encourages a good arm/shoulder position when using your mouse.
Visit the Number Slide Compact Ergonomic Keyboard Product Page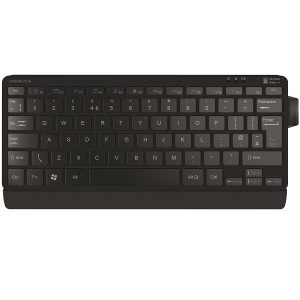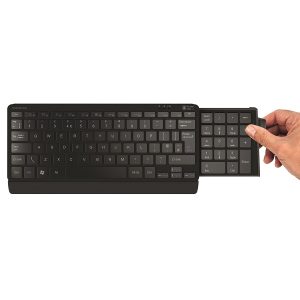 Wireless VB Full Size Mouse
Navigate virtually anywhere with the VB Full Size Mouse. Blue LED technology allows you to point and click on more surfaces than other mice from a glass table to the granite kitchen counter to airport carpeting.
Contour ergo-friendly shape and easy grip surface let you use this mouse comfortably for hours
Visit the Wireless VB Full Size Mouse Product Page