Description
Dual function mechanism (seat angle, backrest angle)
One touch pneumatic seat height adjustment
Adjustable height/width armrests
Ratchet back lumbar height adjustment
HW Basics Footrest
The HW Basics Footrest adjusts in height on three levels, from 4.0″ to 6.5″.
The ergonomic design supports your legs at the most comfortable height and tilt. Surface bumps massage feet and improve circulation. Simple foot action adjusts tilt smoothly and quietly.
Visit the HW Basics Footrest Product Page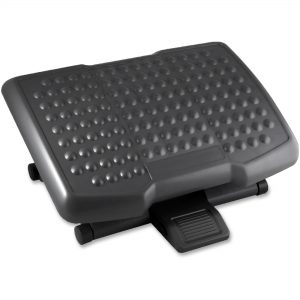 TriRite Multi-Angle Footrest
The TriRite footrest is simplicity itself. With 3 angle adjustments of 10°, 20° and 33° and endless footplate movement, the TriRite will support your feet and legs comfortably while you work. The flexibility of position and easy movement, encourages circulation and provides support to aching or tired legs and feet.
Designed and manufactured in the UK, the TriRite is robust, durable and easy to adjust. The footplate rotates around a central axle and users can simply nudge the end supports with their feet to adjust the footplate angle. No need to crawl under the desk!
Visit the TriRite Multi-Angle Footrest Product Page
ᅠ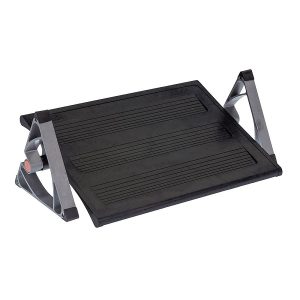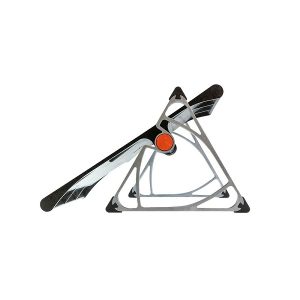 HW Basics Clear Chair Mat
Designed for convenience and, this resilient chair mat with no lip can be used for low-pile carpets and hard floors including wood, vinyl and tile.
Durable surface protects floors from chair scuffs and caster damage. Its exceptional clarity lets the beauty of the floor show through while its easy-glide rolling surface provides effortless chair mobility.
Visit the HW Basics Clear Chair Mat Product Page